Matteo Franceschini, aka TOVEL, is an Paris-based Italian experimental electronic music composer, poly-instrumentalist (electric bass, piano, clarinet) and performer. Silver Lion for Music at the 2019 Venice Biennale, he produces electro performances and writes film music, symphonic works and operas.
TOVEL's music takes us into a real timeless universe shaking up the codes of classical and electronic, in a jubilant encounter between written creation (the score) and performance.
Dreamlike, pulsing, explosive music that never stops changing. In Gravity, his first album, the acoustic sounds of piano, saxophone and strings, woven with the explosions of modular synthesizers. On stage, TOVEL delivers an unprecedented and intense live performance, a hypnotic, transfigured and dazzling musical tale.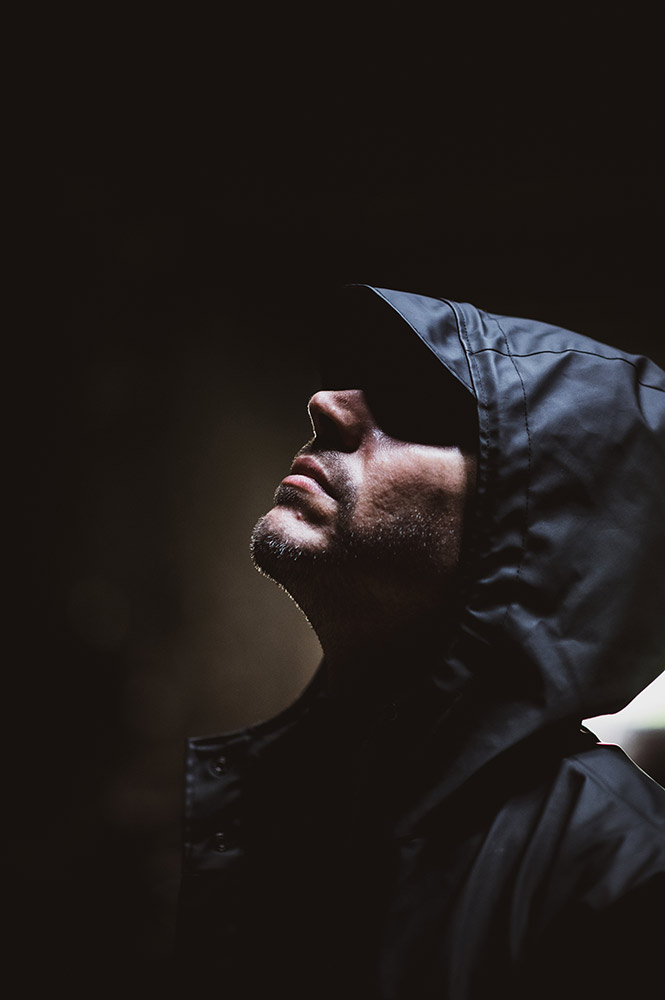 01.12.22
GRAVITY [live]

Tovel | live electronics
Corigliano d'Otranto (IT)
Castello de 'Monti

12.01.23
OPUS

Tovel | live electronics
1024 architecture | live video
Eric-Maria Couturier | cello
Paris (FR), IRCAM

24/26.02.23

GRAVITY [live]

Tovel | live electronics
Aigle (CH), Théâtre Waouw

23.09.23
TABULÆ
performance
Tovel | live electronics
Jacopo Mazzonelli, Eleonora Wegher | performers
Verona (IT), Castelvecchio
Hybrida Festival
06.10.23
THE CIRCLE [Verdi Edition]

live set
Parma (IT), Festival Verdi OFF

13.10.23

RECITAL [live]

Tovel | live electronics
Antonino Siringo | piano
Palermo (IT), Teatro Massimo
PianoCity Festival
11.11.23

GRAVITY [live]

Tovel | live electronics
Antonino Siringo | piano
Eudes Bernstein | saxophone
Rome (IT), Auditorium
RomaEuropa Festival
01.03.24
GRAVITY [live]
Tovel | live electronics
Como (IT), Teatro Sociale
GRAVITY
all tracks composed and performed by TOVEL
piano (Gravity) | Bertrand Chamayou
tenor saxophone (Long playing) | Eudes Bernstein
Gravity is a commission of Muse&Piano Festival – Louvre-Lens
Long Playing has been realized with the support of Proarti, Sacem and Fondation Banque Populaire
scores of Gravity and Long Playing published by Casa Ricordi-Universal Music Publishing Classical
produced by Scala Music (Rodolphe Bruneau-Boulmier, Jason Wiels, Roxane Brut) and TOVEL
Bertrand Chamayou appears courtesy of Warner Classics/Erato
tenor saxophone (on Long Playing) recorded by Oscar Ferran assisted by Léo Aubry, at Midilive studio, Villetaneuse
piano (on Gravity) recorded by Baptiste Chouquet at musée du Louvre-Lens, Lens
mixed by Oscar Ferran at Studio Ferber and Les Studios Saint Germain, Paris
mastered by Simon Lancelot at Studios Ferber, Paris
front cover | Jacopo Mazzonelli, Flags, 2018 (black varnish on silver mirror). Courtesy of the artist and Studio G7 gallery, Bologna
back cover | photo by Amandine Lauriol
graphic design | Mathilde&Geoffrey
ⓟ & © 2022 Scala Music / TOVEL – all rights reserved
Gravity
Album release promo video
music composed and performed by TOVEL
piano | Bertrand Chamayou 
produced by Scala Music and TOVEL
Video directed and produced by Transfuges
Gravity
Liveset trailer
music composed and performed by TOVEL
Scenography and lighting design | Dan Azzopardi (Second design)
Sound engineer | Jean-Damien Juille
Directed by Loris Lombardo
Video producer | Seconde design
OPUS
Audiovisual performance for amplified string quartet and electronics
Music and live electronics | TOVEL
visual design, live video and scenography | 1024 architecture
Quartetto Maurice
Ircam computer music achievement | Manuel Poletti
Production | Ircam-Centre Pompidou, La Scala Paris – Les Petites Heures, 1024 architecture
Score commissioned by Ircam-Centre Pompidou and ProQuartet
TABULÆ
Performance based on Jacopo Mazzonelli's sculpture TABULÆ for two performers and live electronics
Performance based on Jacopo Mazzonelli's sculpture TABULÆ for two performers and live electronics
Music and live concept | TOVEL
Artworks and live concept | Jacopo Mazzonelli
Live electronics | TOVEL
Performers | Jacopo Mazzonelli and Eleonora Wegher
SONGBOOK
for rock quartet, amplified ensemble and live electronics
theorbo and electric guitar | Bruno Helstroffer
piano and keyboards | Antonino Siringo
live electronics and electric bass | TOVEL
drum and percussions | Stefano Pisetta
Icarus Ensemble / Cantus Ensemble
conductor | Francesco Bossaglia
Production | La Biennale di Venezia, Fondazione I Teatri Reggio Emilia
Score commissioned by La Biennale di Venezia
THE ACT OF TOUCH
Performance based on Jacopo Mazzonelli's sculpture ABCDEFG for two performers and live electronics
Music and live concept | TOVEL
Artworks and live concept | Jacopo Mazzonelli
Live electronics | TOVEL
Performers | Jacopo Mazzonelli and Eleonora Wegher
OPUS
Audiovisual performance for amplified cello and electronics
live @Ircam (full performance)
Music and live electronics | TOVEL
visual design, live video and scenography | 1024 architecture
Eric-Maria Couturier | cello
Production | Ircam-Centre Pompidou